We Help Local Businesses
Grow and Scale by combining AI Technology with Exceptional Human Expertise and Partnership. 
Notable Companies We've Turned Into Leads for Clients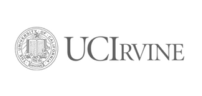 Why Lead Lemonade?
We only work with passionate, heart-centered local business owners that truly care about helping others. When clients speak with us, what excites them the most is our enthusiasm, honesty, and integrity that comes through in what we do.
At first, we were skeptical to work with a marketing agency to bring us leads nurtured by automation.
But once the systems were set up, Lead Lemonade brought us more leads than we've ever generated from a single campaign. 
My Pham
Not many marketing agencies out there are willing to put their money where their mouth is, but Lead Lemonade was different.
They made us feel comfortable in knowing that they would deliver results…and they sent us more leads than we could handle within the first month.
Brandon Arns