Notable companies we've turned into hot leads
How it works
You get a calendar full of booked meetings, a beautiful CRM filled with leads, and a monthly metrics report. You also get bi-weekly check-ins with the founder.
Facebook Messenger has over 1.2 billion active monthly users.
Those between age 25-44 spend roughly twice as much time on Messenger than email.
With chatbots, you are literally top of mind on each prospect's phone when they interact with you.
There's a powerful and untapped opportunity here for you.
Get in before everyone else does.
1. We regularly get 90%+ open rates and 60%+ click through rates from engaging leads with chatbots.
The average email campaign gets 20% open rates and 3% click through rates.
What we do is email marketing 2.0.
2. Chatbots nurture your leads on autopilot, sending your prospective clients helpful information in bite-sized pieces.
Whenever they are ready to take the next step, they can immediately reach out to your sales team or schedule a meeting with you.
No more burning leads by bothering them too soon.
3. Chatbots qualify your leads for you, so your sales team can focus on closing the right clients.
Stop losing leads because they don't want to fill out your form or answer your questions.
Testimonials
Awesome customers. Awesome results. Win-win is our philosophy.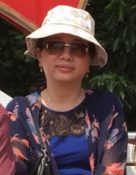 At first, we were skeptical to work with a marketing agency to bring us leads nurtured by bot automation.
But once the systems were set up, Lead Lemonade brought us more leads than we've ever generated from a single campaign. We're going to add a support bot and also schedule appointments using bots in the future.
My Pham – Natural Nails
Owner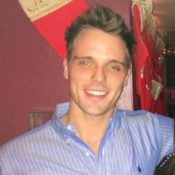 Not many marketing agencies out there are willing to put their money where their mouth is, but Lead Lemonade was different.
Their 30-day money-back guarantee made us feel comfortable in knowing that they would deliver results…and they sent us more leads than we could handle within the first month.                                                                                      
Brandon Arns – rentLoop
Co-founder
Lead generation was always feast or famine for us. Our inbound leads were great, but we were always scrambling to find new jobs when the leads ran dry.
Lead Lemonade helped us by delivering a steady source of qualified leads so we could focus solely on closing and serving our customers.
Man – Maid Next Door
Founder
Oh, and it's risk free!
Seriously, we will give you your money back if you aren't happy!
Contact us to learn more
Fill out the form below and we'll get back to you within 24 hours.
Any questions or concerns, feel free to reach out and ask!